/// Full Schedule Announced!  ///
Not sure which day to attend? Need to coordinate your nightly outfits? We have posted the full three-day schedule here.
// Daytime Workshops Tickets On Sale Now //
Get your information on with two info-packed workshops!
The LSDJ Masterclass Workshop by Danimal Cannon | Saturday, May 26th 1:00pm-3:00pm
Blips and Bleeps: Square Wave Oscillators 101 with Burnkit2600 | Sunday, May 27th 1:00pm-3:00pm
Tickets for these workshops are extremely limited, so head on over to the Daytime Events page and purchase your tickets today!
// BLIP FESTIVAL 2011: FIVE YEARS Documentary//
Our good friends over at 2PLAYERPRODUCTIONS have produced a short documentary showcasing the 2011 NYC Edition of the Blip Festival. You can read more about this on our Blip Festival Blog.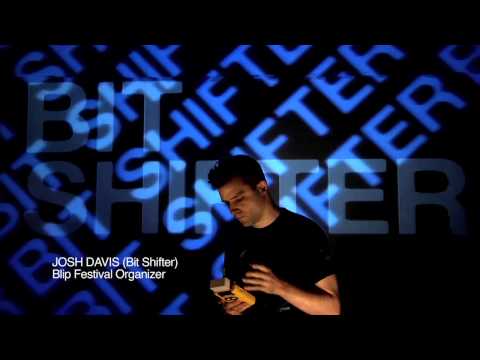 // Blip Festival Blog Launches with Danimal Cannon Interview//
Speaking of the blog, we have continued posting artist interviews. We plan to update the blog with more interviews and content leading up to the Festival and beyond, so stay tuned!
// Time keeps slipping away – GET YOUR THREE DAY PASSES NOW //
Listen, we have tried every possible tactic. Brutal honesty, heartfelt concern, callous indifference … but the fact of the matter is available tickets are dwindling! Don't make the second worst mistake of your life and miss any of this year's festival — go get them RIGHT NOW!
// Get excited! //
As always you can get the news right here or on Twitter or Facebook for all the latest Blip Festival News.