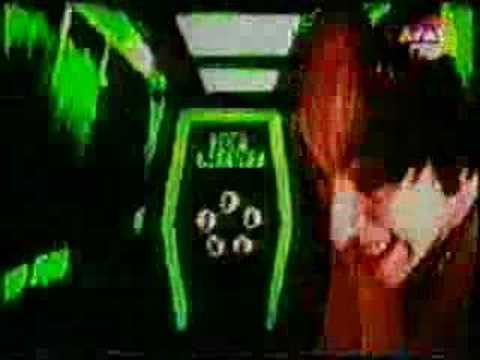 Coming from a punk background and after dropping out of school to join the rave scene, Patric began using a C64 Computer and 'ripping' the music out of old arcade games. His first Hardcore/Techno/Gabba record in the 1992, aged 16 was made on a Amiga 500. At first he released music under the name E de Cologne, and several other pseudonyms. His early work was influential to a lot of other Experimental and Breakcore oriented bands and musicians.

From 2000 to Present, Catani is credited with production on over a dozen albums for other artists. Most notable notable among them are albums by Puppetmastaz, Chilly Gonzales, and Cobra Killer.

Catani has more recently been working on a solo project, Candie Hank. It has been described as "A grotesque entertainment show with no limit, a collision of Rock'n Roll, Moog influenced, harsh synthscapes breakcore, but Belly Dance Punk and Gabba like Proto Pop". Most of his tracks under the names Patric Catani, Patric C and EC8OR are released on Alec Empire's Digital Hardcore Recordings, also home to fellow Puppetmasta Bomb 20.
Blip: Before you got into making chip music, what type of music or art where you into?
I started doing very simple Commodore 16 and Commodore 64 music when I was in primary shool and later on high school.  I spent so much time with ripping music out of Games because there wasn't any Internet and easy ways of sharing sid files except on the old Floppy Disks. My first real recordings and records I did when I was 16 as E de Cologne, produced on a Amiga 500,  it was Hardcore Techno / Kindergarten Gabba and later on I released music on the so called Digital Hardcore label with our band EC8OR.
I did the record "The Horrible Plans of Flex Busterman" lp in the time around 1996/97 because the C64 music and especially the music of Rob Hubbard definitely inspired and influenced me through all the years and I wanted to adopt the sound aesthetic but still take it somewhere else. Sorry for bringing this up again but it was before the time of the C64 and Retro Hype when every Rock dude suddenly needed a C64 and Atari T-Shirt on stage and as far as I know the first ever C64 / Rob Hubbard tribute album was released. When I started doing the music, I had more and more ideas for writing a story around it and so I wrote it with Gina V. D'Orio and the whole thing lead us to a complete cyberpunk action-adventure, "The Horrible Plans of Flex Busterman" which was released on Digital Hardcore Recordings. The record also had a 24 pages booklet with instruction manual in German and bad English and many pages of character and game descriptions I did with Philip Virus and Henni Hell (Die Gestalten).
Blip: How did you first become aware of the possibility of chip music?
It was just the first possibility for me to make electronic music, and that's what I wanted to do!
Blip: How does your background influence your current work?
It is still around in my present music. It left it's traces on many of my records and even when we did the Lemniscate Multichannel Installation last year at the Watermill Center in Long Island we used some Game Boy / Nanoloop stuff.
Blip: Where do you see yourself in the greater chip community?
I try to stay open for new explorations and do quite different bands and projects but very often I have a big need to get back on the old trackers because they have a special groove and feel. I am a big fan of Marc Nostromo's Piggy Tracker and I do a lot of music on that, and we have done some tracks and shows together. I am also very happy about the development of other newer Amiga and Commodore 64 programs, like Prophet64/Mssiah and still use them in many different ways. I don't know if the Chiptune scene accepts this as being an "official member".
Blip: Who are you most excited to see at blip?  Why?
I'm very excited to see the Blip Festival in general and looking forward to see and hear such a big spectrum of Chiptune / related music!
Blip: Where do you see your progression as an artist heading? Deeper into chip music, or perhaps something different?
I will definitely continue using the old machines because they mean something very special to me. For me it's all about certain songs, a special feeling. Music. I never was the Genre type.
Patric Catani is playing Blip Festival on TBA